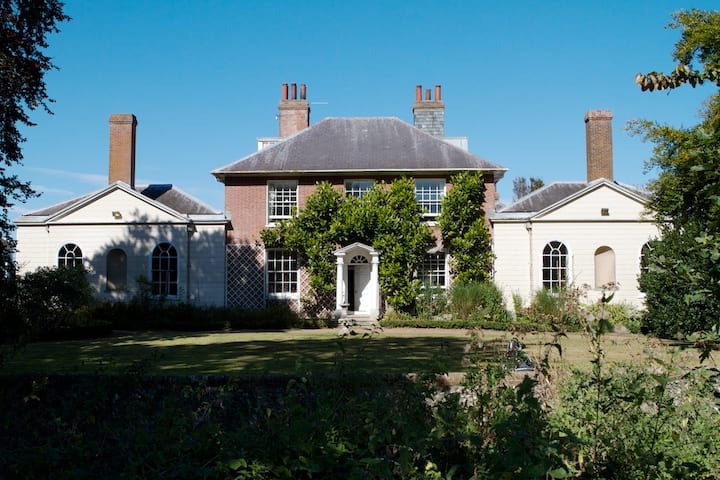 Stay in a lovely, self-contained apartment in a beautiful Georgian house, a stone's throw from the historic county town of Lewes and a couple of miles from Glyndebourne. The apartment is situated on the first floor, with beautiful views towards the South Downs National Park.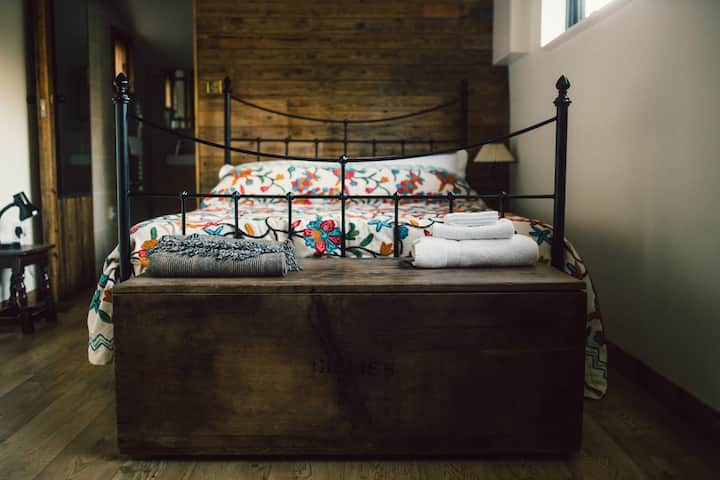 This is a stylish and cosy self-contained garden room, with a separate entrance away from the main house. The studio is close to Glyndebourne Opera House, Charleston Farmhouse and the South Downs Way. Lewes and Brighton are easily accessible. The house is located in the beautiful village of Firle, under the South Downs, close to Firle Shop and Post Office, the village church, park and cricket grounds, and Firle Place. The Ram Inn is a few minutes walk away and serves breakfast, lunch and dinner. There are many lovely walks in area; maps are provided. The space is a self-contained garden room, for up to two people, with a comfy king size bed, a sofa and armchair, workspace for a laptop, a shower room, up to date glossy mags, and a table and chairs outside for your sole use.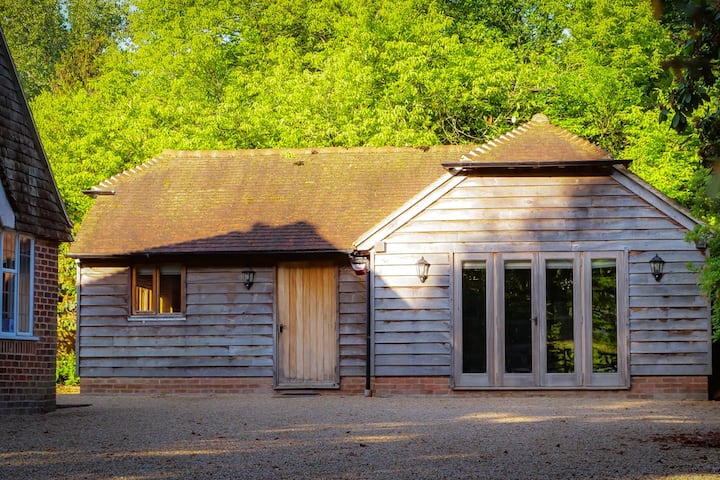 This chalet-inspired studio barn, with vaulted ceilings and oak beams, is light and airy in the summer and beautifully warm and cosy in the winter, with underfloor heating throughout. Glyndebourne is a twenty five minute drive, and there are plenty of other activities in the local area. Wilderness Wood is just up the road, as well as Hever Castle and Gardens (the childhood home of Anne Boleyn), The Bluebell Railway and the Cuckoo Trail for walking and cycling. There are several National Trust attractions nearby, including Bodiam Castle, Bateman's (Rudyard Kipling's home), Sheffield Park, Nymans, Scotney Castle and Wakehurst Place. Tunbridge Wells, with its luxury shopping, is half an hour away.
The Grain Store is an ideal a place to relax, recharge and reconnect. Whether you're looking for nature and adventure or a luxury space for your trip, it's adaptable for your needs. The space provides luxury self-catering holiday accommodation for six guests, with stunning views of the glorious Sussex countryside and its many attractions. It's close to Glyndebourne and Charleston, as well as Lewes and Brighton.
This is a two bedroom, two bathroom luxury self-catering accommodation for up to four adults. It includes a breakfast hamper, with lots of homemade goodies, to get your break started. With views of the South Downs, The Milking Parlour is the perfect place to de-stress. Set on a tranquil rural lane, it's situated in the grounds of an eighteenth-century Little Norlington Barn and is surrounded by fields. Whether you are coming for a special occasion, to walk, cycle, sightsee, explore East Sussex or just relax, a warm welcome awaits you.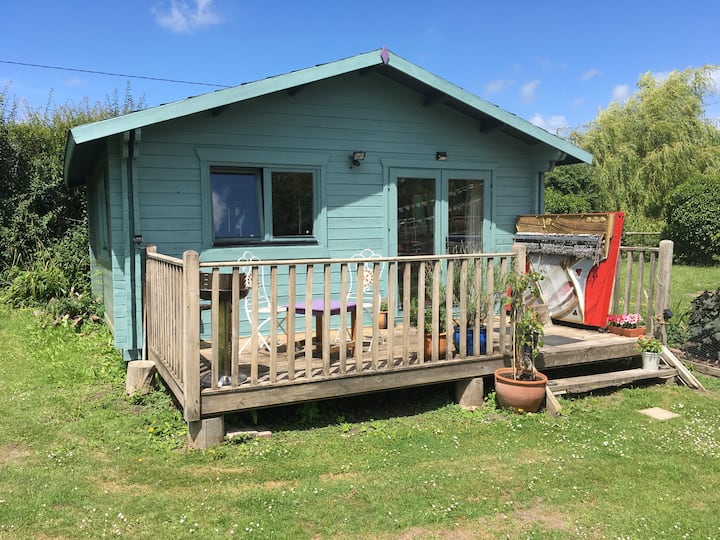 This beautiful, spacious garden lodge is actually within walking distance of Glyndebourne Opera House. It's fully insulated and heated; suited for couples, singles or family with small baby. The space is three miles from Lewes and eleven miles from Brighton. The closest village is one and a half miles away, leaving you at peace in the middle of an acre of beautiful gardens.
The King's Head has an extensive, ever changing menu, featuring a Tapas menu, great beer, including Harvey's of course. It's located in one of the most historic and picturesque parts of Lewes. The building is five minutes walk from Lewes Railway Station – so you can drive or take the train to Glyndebourne. Three fantastic boutique rooms are available.